Stacy Black D.D.S. Family Dentistry Rusk, Texas (903)683-5751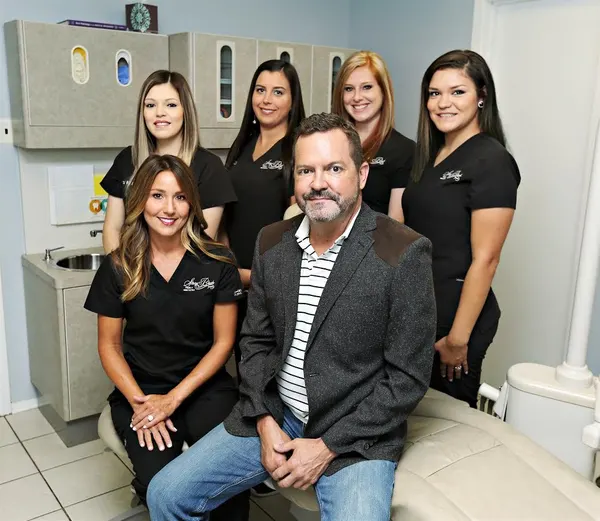 Stacy Lee Black D.D.S.
Dr. Black was born and raised in Alto, graduating Valedictorian from Alto High School in 1986. He went on to graduate with honors from Tyler Junior College and in 1993 received his doctorate from the University of Texas Health Science Center Houston-Dental Branch. Dr. Black returned home to raise his family and opened his practice in Rusk, where he continues to offer the highest standard of general dentistry. He continues to pursue his education and is a member of numerous professional organizations.
Dr. Black is active in his church and enjoys spending time with family. When possible he donates much of his free time to projects in developing countries. Over the years, he has traveled extensively to Central and South America to volunteer, an experience he finds both, rewarding and humbling.
Alyssa Davis: Office Manager Registered Dental Assistant
Alyssa graduated from Rusk High School in 2008. Shortly after, she decided to pursue a career in the dental field, becoming a Registered Dental Assistant in 2009. She became a part of our team in 2010, and now keeps the office running smoothly as Office Manager. She can assist you with your treatment plan and almost any other aspect of your patient experience. Alyssa loves spending time with her husband, Chance, and their beautiful daughter Raylie.
Melanie Essex: Registered Dental Hygienist
Melanie began her Dental Career with Dr. Black in 2002 as a dental assistant. She later furthered her education by attending TJC in 2007 to become a Dental Hygienist. Melanie's highest priority is making each patient feels comfortable and using her years of experience to take optimal care of their oral health. When not practicing Dental Hygiene she and her husband love traveling the world.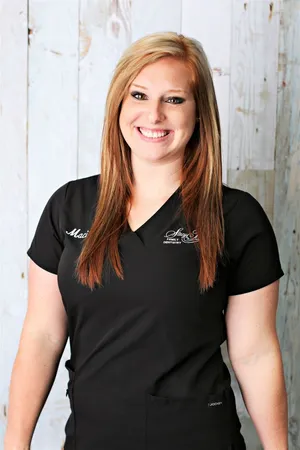 Maci Choate: Front Office Coordinator
Maci graduated from Rusk High School in 2009, she then went to Stephen F. Austin to pursue her Associate Degree in science. She joined our team in summer of 2014. She has excellent customer service and can answer all your insurance needs. She is always happy to help make your next appointment a pleasant one. Maci is a proud mother of her daughter Alli, and son Nick.
Cristal Whitehead: Registered Dental Assistant
Cristal graduated from New Summerfield High School in 2009 and went to Tyler Junior College to work towards becoming a registered Dental Assistant. She joined our team in November 2015. She assists Dr. Black in treating patients, taking X-Rays, taking impressions, and sterilization equipment to ensure a safe patient environment. Cristal loves spending time with her husband, Philliup, and their two kids Ethan and Khloe.
Vanessa Segovia: Registered Dental Assistant
Vanessa grew up in Rusk. She graduated High School in Fort Worth, Texas in 2012. She then furthered her education at ATI and obtained her Dental Assistant License. She later moved back and now resides in Jacksonville. She joined our team in January 2017. She Assists Dr. Black in everyday procedures and helps patients stay as comfortable as possible. Vanessa enjoys cooking, traveling, and spending time with her kids, Mason and Jocelynn.